Swiftly garnering a special place and name for himself in the real estate world is Anshul Bansal whose creative work has set great benchmark.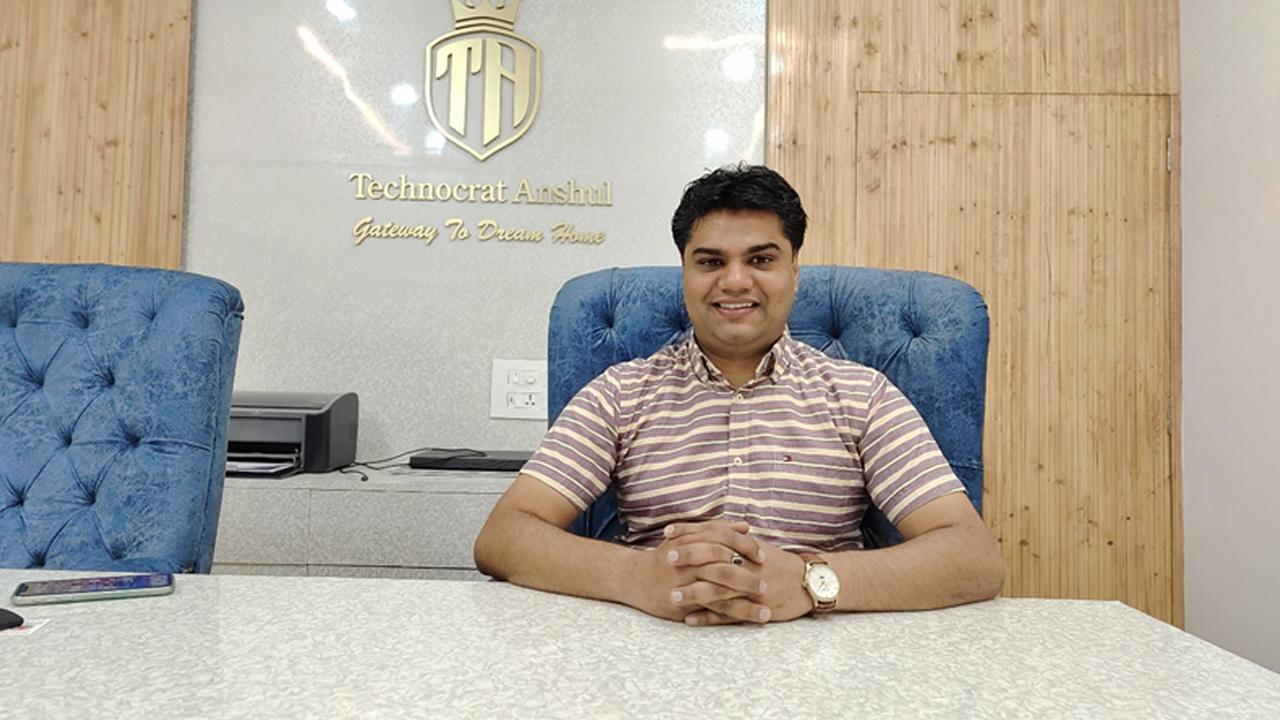 Anshul Bansal
Massive industrial sectors and fields were adversely affected by the Covid-19 pandemic. But now each sector is bouncing back with more efficient tools to explore widely. Talking about Real Estate sector which was one the major sectors which got affected in pandemic. Real estate is one the hugest industrial niches across the world. Though some unique talent skilled professionals like Anshul Bansal manages to work effectively even in the pandemic. Taking the word of real estate to next levels is an ace professional. The young talent is one of the prominent names of the real estate world. His pro knowledge and consistent performance have catered him a unique place in this huge industry.
This multi-talented man hails from Chandigarh, India. He is an YouTuber, Influencer and Real Estate expert. Anshul was always inclined towards interior designing with specialization in Luxury Villa and designs. He accomplished his B-Tech in Mechanical and started working in MNCs, but this was something he wanted to do. His passion was in interior designs and real estate industry. He decided to pursue his passion and in 2012 he started his real estate entrepreneur journey and having stupendous expertise in luxury flats, villas and their interior designs. He gained sound experience and success in buying and selling of modern design luxury houses with all the high comfort and facilities.
Courtesy: mid-day
Today it's the dream of each person to get a modern facilitated house with all the innovative technological facilities and Anshul is the man who is a accomplishing dreams of massive people by catering them the multiple option of their dream house with sound deal of finance. His client are highly satisfied with his work and they are the one who does mouth publicity of Anshul, which a true success of an entrepreneur. In 2019 Anshul started his own YouTube channel named – "Technocrat Anshul" www.youtube.com/technocratanshul , which has gained immense success with more than 549K subscribers. In his channel Anshul provides genuine reviews and guidance to his fans and millions of people regarding the luxurious houses in the Tri-city area and shares his experience and advised regarding modern bungalow and interior ideas.